The Benefits of using the Audible and Kindle apps together
Full disclosure? I love real hold-in-your-hand physical books. I think there are huge positives to having students carry them, feel them and turn actual pages. That being said…There are several advantages to using audio-books and eReaders and if you have chosen the Audible and Kindle apps – I gotta tell ya, they do some nice things.
I have had better luck with Audible for my own family than with the other options out there. The narration is professionally done with real voices so what is being read has great expression and good phrasing. Sometimes some of the other options for audio have only synthetic voices that just can't compare to the real thing. They may utilize volunteers and the performances can be filled with distracting noises like breathing, throat clearing, or mispronounced words. Our students need good examples of reading-out-loud to emulate. Finally, Audible has thousands of titles – the newest and most requested, as well as tried and true classics and you can find a book in any genre for the pickiest of readers.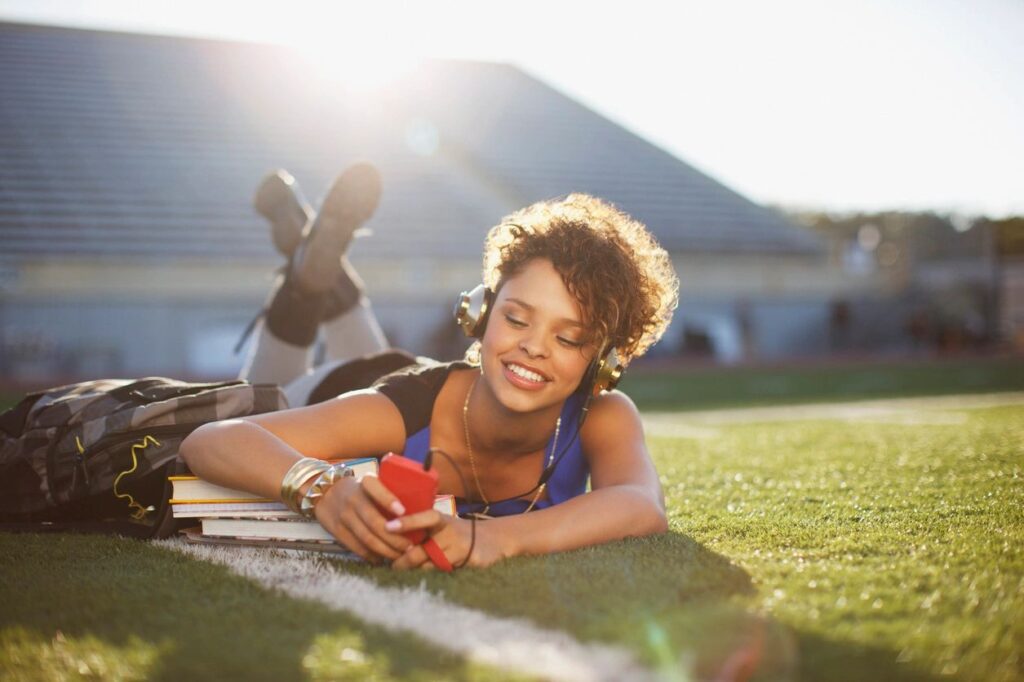 Audible has some great sales pretty frequently, and some books are regularly priced lower than the monthly membership credits I purchase each month. (I use the 2 books per month option because, hey – we're a bigger family!) The audio books will always be yours so when my son Jacob was hyped about the Theft of Swords and spent a whole week hunkered under the bedcovers reading it after school, his little brother wanted in on the adventure. Luckily for me, when Zack was reading well enough to be able to enjoy the series too, it was in our audio book library for him to download onto his phone.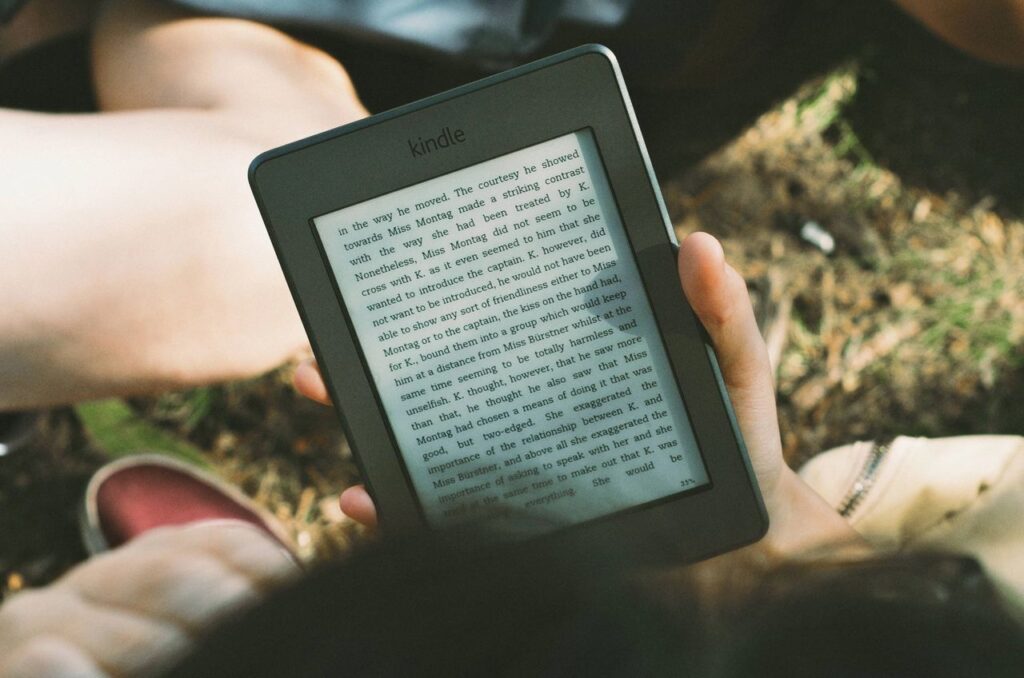 Now for Kindle; firstly, I'm going into detail because honestly, you probably already know about the up side for audible books with dyslexic learners, but what do you know about the Kindle app?
1. you can change the font, print size and color of the text of your book page. That's a huge plus for dyslexic students who need a simpler font, fewer words or lines on a page, or struggle with Light sensitivity or (Irlen's Syndrome). On mine? I keep the font simple and the color to a sage green so the bright light isn't tough to read in the dark.
2. It will sync across your devices. So if I'm reading a book on my Ipad and then later have a few minutes to read on my phone while I wait (for an appointment, to pick up my child after school or whatever ridiculous occurrence has me stuck somewhere). Now here is where it gets REALLY cool…
3. If you have the Audible audio to the book as well as on your Kindle version – they can sync too! and this leads to my next point…
4. Frequently – there is a discount when you purchase the Kindle book first and then add the audible and it will tell you right on the Amazon site. Many times I can get the audible version for $1.99 which is a no-brainer! That means that the reader can see the words on the Kindle app and listen at the same time, which helps with comprehension. It also means, that as a parent, I can be reading the book the same time as my learner so we can talk about it, answer questions and clarify concepts. Even though it's not "officially" interactive reading, we can share the book without physically trading the copy back and forth.
This is a strategy I use with my high school kids. There can be advanced concepts, complex subtext or story-lines that a dyslexic reader may miss as they are working there way through the mechanics of reading. By utilizing the feature that allows you to have both the Audible and Kindle books on multiple devices, I can be listening on my commute to work and then ask my son about the latest developments after school. We can express outrage or delight at some new plot twist and we are reviewing the content through our discussion.
If you use one or the other of these apps, consider testing out combining the two and see for yourself if you and your find it helpful. Just My Two Cents,
Lori – Reading Resources